Imagine the instrument in your hands
The name of the Julia family has been synonymous with experience, tradition and quality in the manufacture of Spanish guitars.
Specialists in the manufacture of Spanish guitar, handcrafted construction.
WELCOME TO GUITARS PACO CASTILLO
handmade guitars-bandurrias-lutes
Due to our enormous experience in the world of the guitar, we are proud to offer these high quality instruments, with a three year warranty, which covers any manufacturing defect.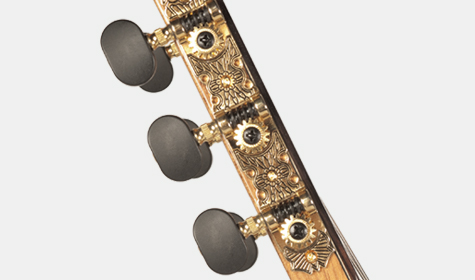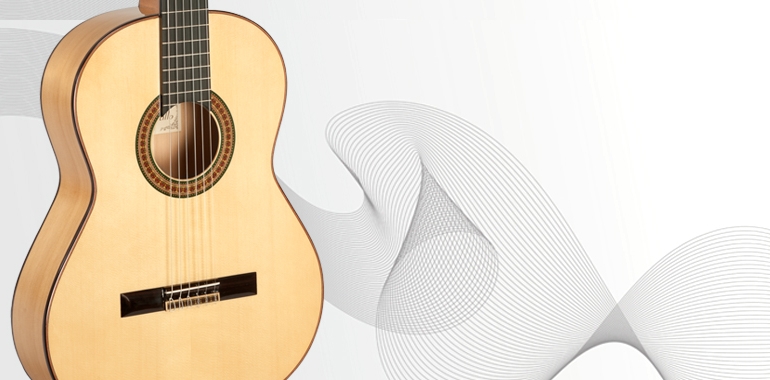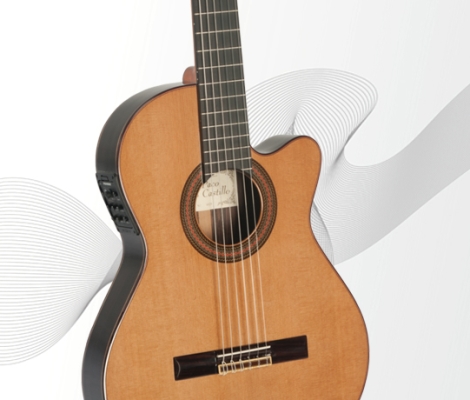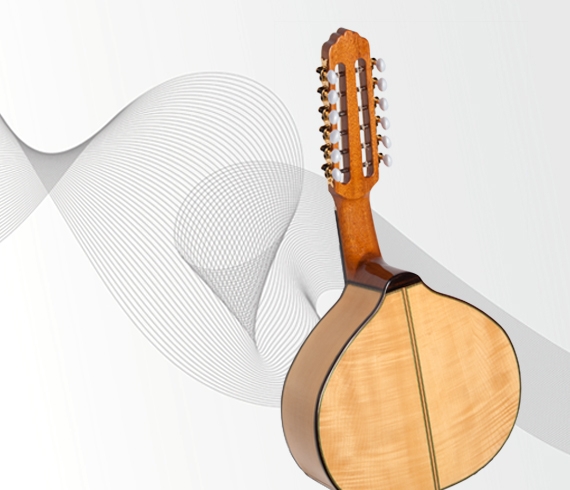 All our guitar models are made under the traditional Spanish system. The current Spanish guitar, starts in 1850 from the model developed by Antonio de Torres. Since then, all spanish guitars have followed his prototype with some variations..
The innovations of 1850's Torres guitar, considered the origin of the modern Spanish guitar, were achieved with a design where:
– Increased the soundboard.
– Increase the width of the neck.
– He moved the guitar´s soundhole to the neck and expanded its diameter.
With all modifications he got:
– Increase in volume and sound.
– Improved the bass response.
Our current guitars retain the main characteristics that Mr. Antonio de Torres started over 150 years ago, but with different modifications in materials, manufacturing processes as well as in the design of the different components in order to increase the comfort and performance of our guitars.
We are continually experimenting with the aim of achieving improvements that increase the quality, comfort and sound of our guitars.
knows our history and how we do it
Craftsmanship and tradition
In Paco Castillo guitars we respect the tradition of the Spanish guitar, all our guitars are assembled by hand combining the tradition of Spanish construction
with the most modern technologies for the manufacturing of the different guitar components.
Because of this, all our guitars have a top quality standard at a reasonable price.
All our models are built under the traditional Spanish system. In summary, this system follows the following steps:
Initially, the mast in his heel receives two cuts, one on each side and in those cuts, the rings that make up the outline of the guitar will be glued.
On this basis the two flat parts are pasted: first the bottom and then the top. Once both pieces are pasted, the profiles are installed.
Subsequently, the remaining wood areas are removed by sanding.
Then the tuning fork is stuck and the construction phase finishes.
Finally, the guitar already assembled, will pass to the processes of varnishing, fretting, polishing, revision, stringing, etc …
In conclusion, the construction process based on the Spanish heel assembly, gives the instrument a much greater strength and a greater resonance of the whole, due to its greater harmonic symbiosis.
Everything we create, we do to infuse to create an excellent melody.
If your music doesn't stop, neither do we.